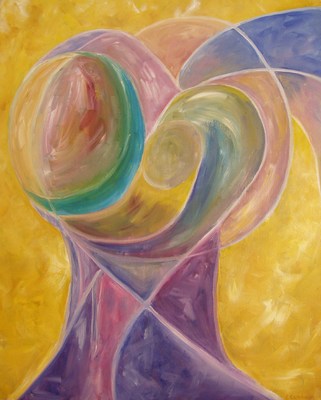 I have posted some new spiritual visionary art prints. The focus of these two prints, Three Angels and Angel of the Heart,
is an acknowledgement to the beings of Light that surround and support us daily. The forms are abstract expressions of
angels that do not fit the bounds of this realm. They are more color and light and form in motion. I painted these in a
meditative state.